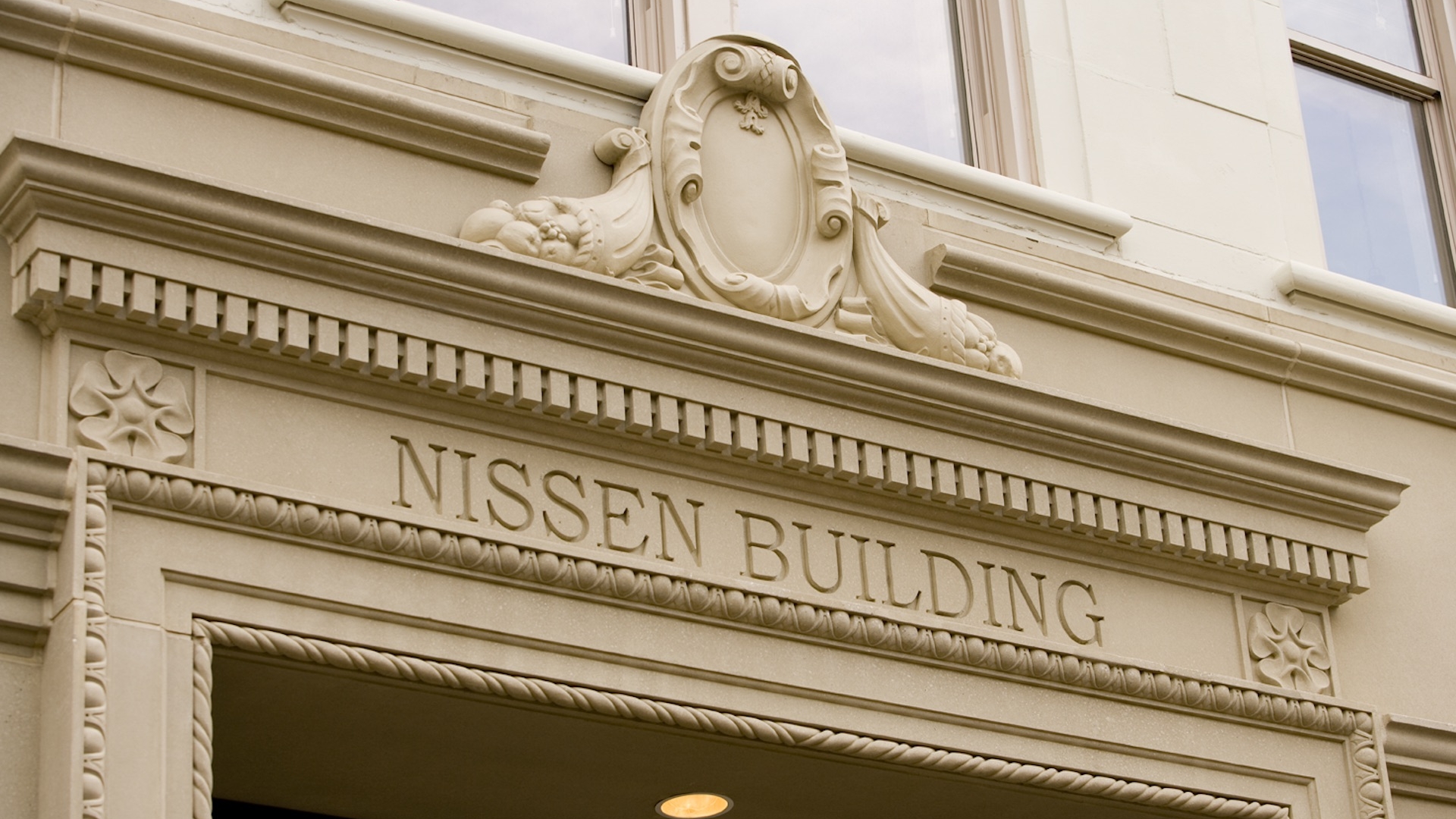 The Nissen Building
310 W. 4th Street
Winston-Salem, NC 27101
Current Use: Mixed-use residential/commercial
One of the three tallest buildings in Winston-Salem, NC, the Nissen Building is an integral and well-loved landmark helping to define the city's skyline.
Built by William Nissen, the owner of Nissen Wagon Works, and designed by esteemed NY architect William Lee Stoddart, this stunning 18-story high-rise features a contemporary buff brick and pre-cast concrete exterior with granite, marble, and limestone detailing. The first air-conditioned building in the Southeast, the Nissen Building's early tenants included the Civil Service Administration, Veterans Administration, and the U.S. Air Force.
This property, which was named to the National Register of Historic Places in 1983, underwent a 2005 conversion that transformed it into a mixed-use property offering both Class A luxury apartment units and 14,000 square feet of commercial space. The lobby was restored to its original aesthetic, including the installation of a granite floor and application of brass to the steel elevator doors. Many unique amenities and high-end finishes were added, including a rooftop pool.
Facing Winston-Salem's bustling 4th Street, the residents of the Nissen Building now enjoy instant access to the Triad's largest employers and the wide array of entertainment venues downtown — an area that has enjoyed an ongoing resurgence over the past two decades.