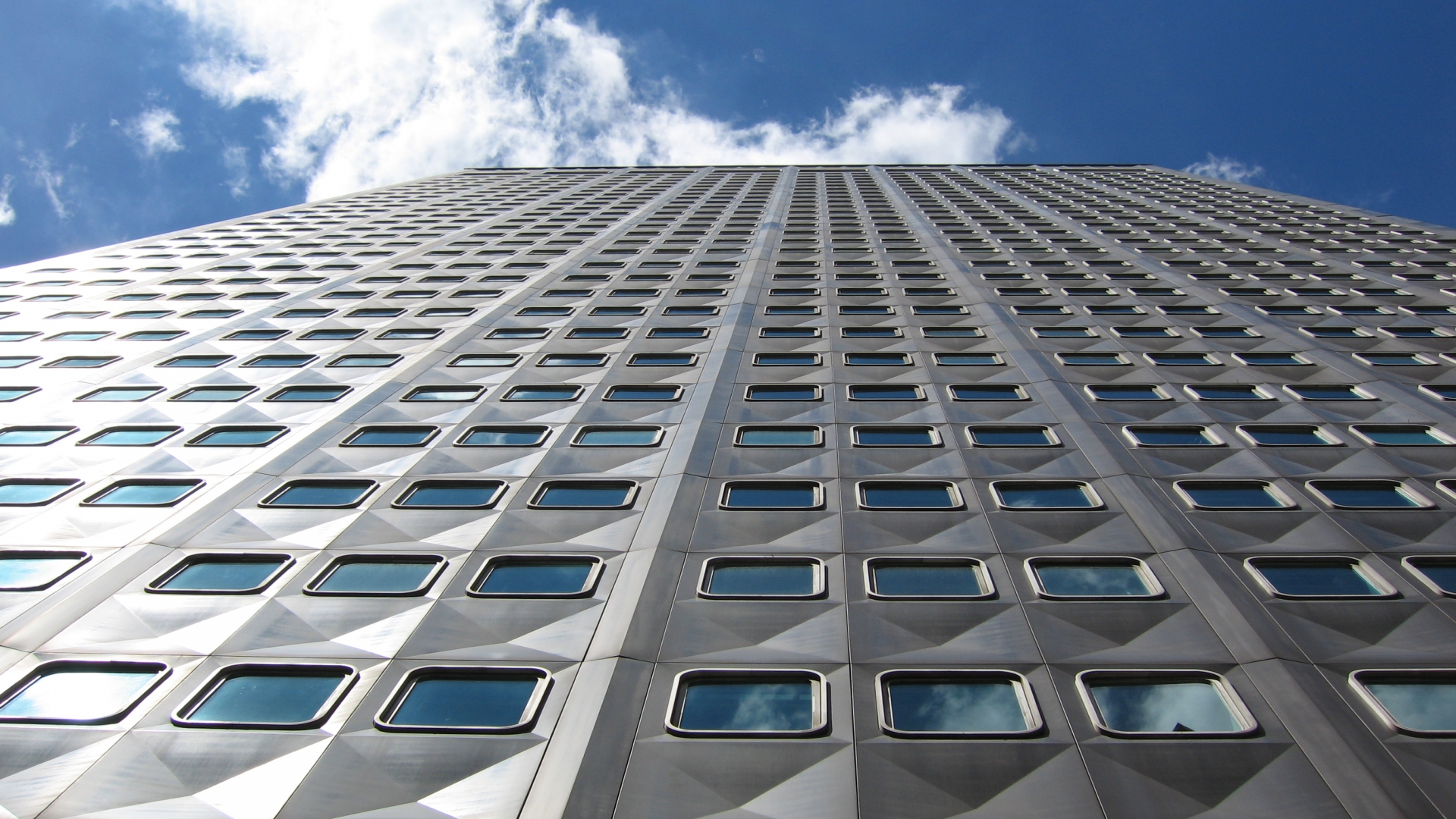 The Residences at the Historic Alcoa Building
Former use: Office building
Current use: Luxury apartments, commercial, retail
Amenities: State-of-the-art fitness center with cardio, strength training, and cross-training equipment; Resident lounge featuring games, entertainment, and more; Resident bike rooms
Erected in 1953 and formerly known as Regional Enterprise Tower and also simply the Alcoa Building —  this property originally served as the headquarters of Pittsburgh's Aluminum Company of America. To reflect its namesake, the renowned New York-based mid-century architecture firm Harrison & Abramovitz designed the building as the first skyscraper with an all-aluminum exterior cladding, and implemented various creative uses of aluminum throughout its interior, including furniture, piping and wiring, and air conditioning ducts.  
Navigate through the tour using the arrow keys.
After being purchased by PMC Property Group in 2012 and undergoing a comprehensive renovation performed with the help of Pittsburgh-based architecture firm Strada, this 31-story building now features 241 luxury apartments on floors 14 through 31; 133,000 sf of office space on lower floors; and 6,200 sf of street-level retail, including two restaurants.
The overarching goal throughout the project was to retain as much of the original look and feel as possible. As a result, the building has some very unique features, including a retro lobby with pink marble walls, a black-and-white marble floor, and aluminum elevators featuring illustrations of Pittsburgh created by noted artist Natalie Hope McDonald; distinctive rounded windows; original mail chutes; travertine stone walls; and an all-aluminum staircase connected the 29th and 30th floors that once led to an executive suite. In addition to new luxury apartment units, other modern updates include new heating and wiring systems, and the addition of a fitness center and a lounge with billiards and ping pong tables.
Looking toward the future, this iconic property will remain an integral fixture along Pittsburgh's skyline for many generations to come.