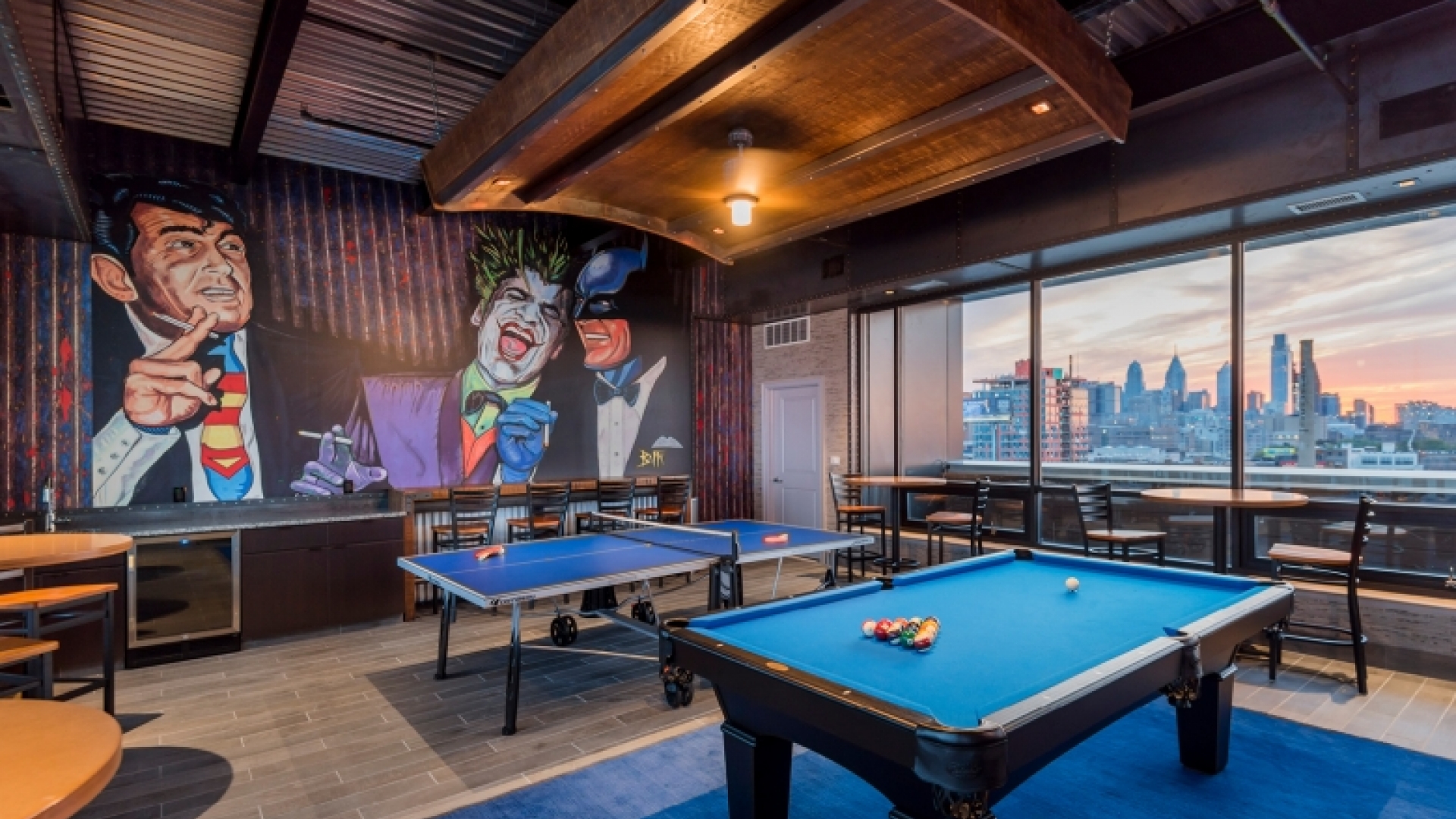 One Water Street
Former Use: N/A
Current Use: Residential luxury apartments
Amenities: State-of-the-art fitness center, Peloton Cycle® Studio, resident lounge, sky deck, bi-level units, self-serve dog wash station
PMC Property Group's One Water Street was the first new apartment building constructed along the picturesque and lively Delaware River waterfront since the City of Philadelphia established a master plan for this historic area.
Designed by renowned Philadelphia architecture firm Varenhorst, the 16-story One Water Street property features stunning views of the river, Center City West, and the adjacent Benjamin Franklin Bridge. In fact, the building was split into two distinct 13- and 16-story towers that were deliberately angled to preserve the public's view of the bridge's grand stone abutment. In addition to a sky deck, state-of-the-art fitness center, Peloton Cycle® Studio, and resident lounge, the property boasts a landscaped promenade facing the waterfront, green roofs, private balconies and bi-level unit options, and water-saving and energy-efficient features. Steps from local dog parks, this pet-friendly property also offers a self-serve dog wash station.
The Old City neighborhood provides One Water residents with many options for adventure just steps from their door, with immediate access to Penn's Landing; Spruce Street Harbor Park; Festival, Race Street, Washington Avenue & Morgan's Piers; Reading Terminal Market; and the RiverLink Ferry. In addition, they enjoy close proximity to exceptional dining choices, Center City employers, sports stadiums, universities, and public transportation.