Our Approach
At PMC Property Group, we are developers, in the truest sense of the word.
We specialize in discovering the unique opportunities in under-utilized and overlooked urban properties throughout the East Coast corridor and transforming them into thriving rental communities and commercial spaces.
Our portfolio of properties currently spans key cities in the following locations:
Massachusetts
Connecticut
Pennsylvania
Maryland
Virginia
North Carolina
South Carolina
Florida
Acquisition
PMC Property Group employs a proven acquisition strategy that enables us to identify and obtain properties that are strategically situated in select metropolitan areas. We begin by identifying unfulfilled market needs and unmet consumer demands within our given target markets.

Our team then performs a thorough, multi-tiered due diligence process to examine the various challenges attached to available properties that meet our standards. If a property passes our stringent vetting process, our team ensures that the proper timing, financing, and market conditions are in place in order to reach our ultimate goal: acquiring properties that add value not only to our company, but also to the buildings' future residents and the surrounding communities.
Design
The preliminary design process for each of our projects begins on day one. Even while our team is still in the early stages of evaluating a prospective property, we are already visualizing the possibilities for its adaptive reuse, evaluating the appeal to potential tenants, and conceptualizing the changes that will be required to bring the property to market.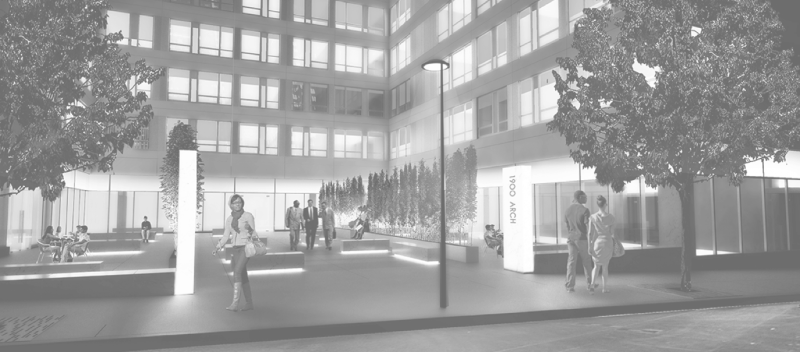 After we identify a property that fits our needs, we commission a complete set of conceptual drawings for the changes we envision. For most large-scale projects, this design process is conducted collaboratively through our longstanding relationships with esteemed architects and engineering firms.
Finally, the approved design goes to our team of capable in-house contractors for the tranformation stage, where our vision becomes a reality.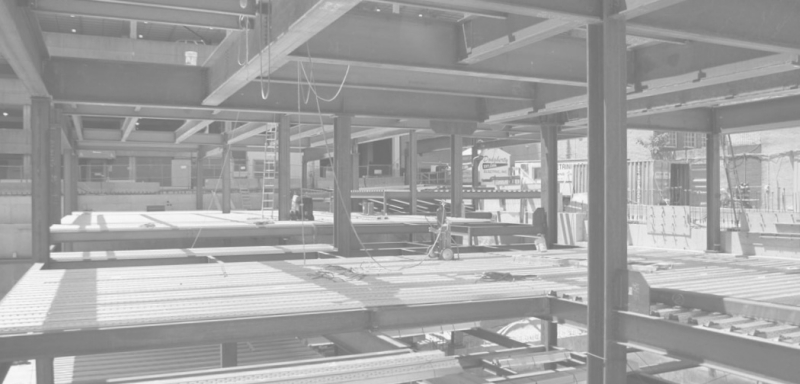 PMC Property Group understands that every city — and every project — is unique, and, therefore, brings its own unique challenges and opportunities. Accordingly, we possess our own in-house construction company to handle our firm's full spectrum of building and renovation needs. This approach allows us to control costs and uphold a superior quality of work.
This open shop features an agile and experienced team that is well versed in working in a variety of urban environments. The diversity of our collective skill set allows us to handle historic renovations cost-effectively and to feel confident that each job will meet our discerning standards. As a result, we are able to retool environments based on our shared understanding of design and experience in all necessary systems and processes, including, but not limited to, plumbing, electrical, HVAC, masonry, finishing, and historic renovation techniques.
Finance
At PMC Property Group, we leverage decades of experience, informed market strategies, and a sound economic approach to achieve the maximum level of return on investment. In fact, our executive team spends countless hours researching distinctive properties that will provide not only appealing residential and commercial spaces for our tenants, but also the long-term creation of value for our financiers.
Our streamlined financial approach has been developed over the course of dozens of years in business and a multitude of large-scale real estate transactions. We are proud of our firm's track record and the reputation we've established in the real estate development industry. And we never lose sight of the fact that ethical practices and maximized capital returns are key to our past and future successes.
To learn more, please contact Greg Webster at gregw@pmcpropertygroup.com.
Management
The PMC leadership team believes in the value of a hands-on approach. That means that no task is ever considered too small for even executive team members to focus on. This philosophy guides our oversight of nearly 250 employees and more than 100 properties (representing nearly 10,000 rental units and in excess of 2 million square feet of office, retail and industrial space) on a daily basis.
Our in-house management division, Philadelphia Management Company, attends to every detail related to the daily operation of each of PMC's rental properties and ensures that tenants' needs are continually met. We pride ourselves on this company-wide attention to detail … and we believe the results are quite evident by looking at our diverse portfolio of thriving communities and commercial spaces.