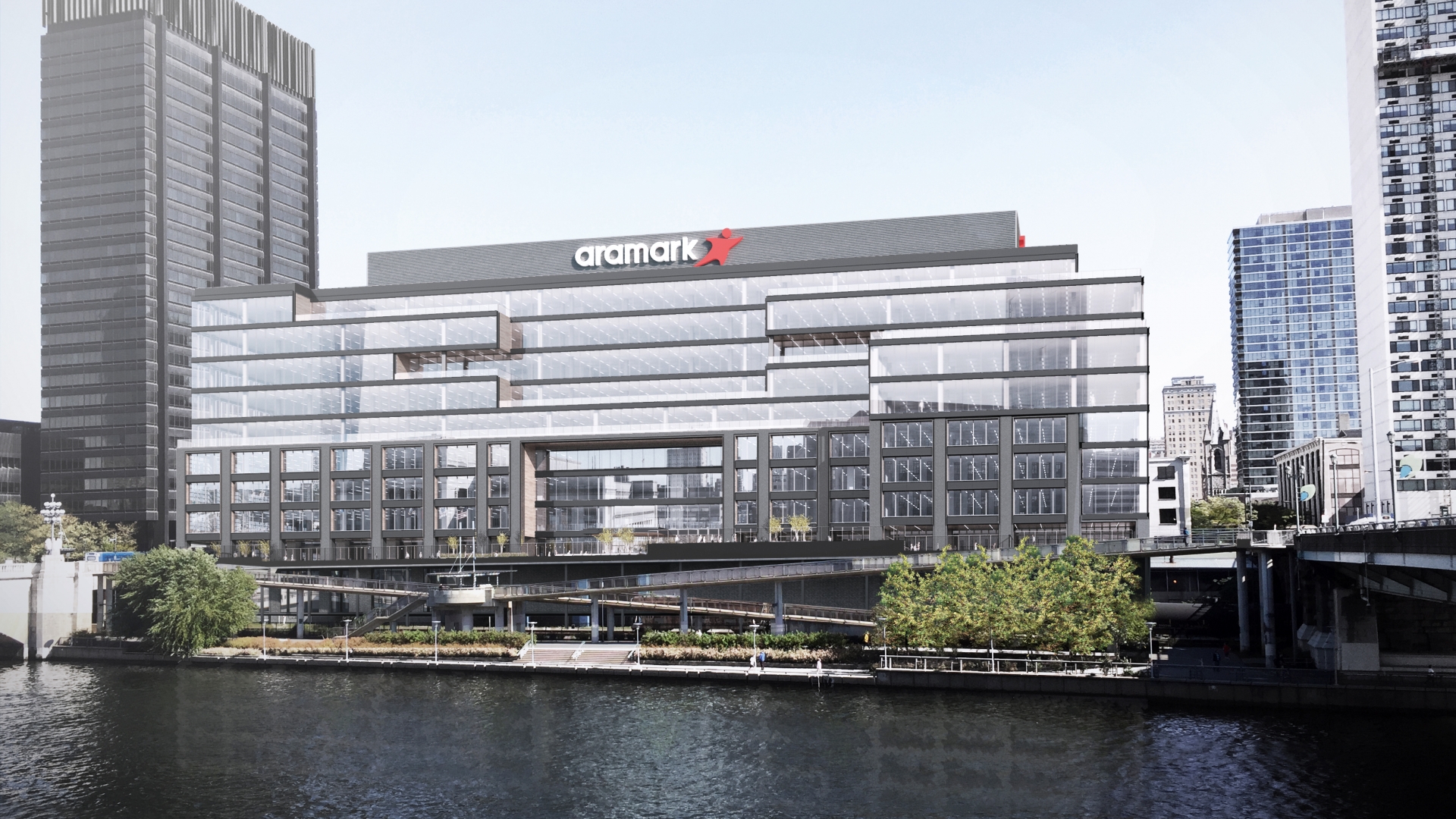 2400 Market
PMC Property Group is proud to present 2400 Market Street — a property acquired through a joint venture with The Lubert-Adler Real Estate Funds — as the new global headquarters for Aramark, the $15 billion, Fortune 200 global leader in food, facilities management, and uniforms.
Situated along the Schuylkill River, this property originally served as an early 20th century Hudson Motor Car Company fabrication plant. It has since been transformed into a modern, 600,000 sf, nine-story building reimagined by design firms Gensler and Varenhorst with a focus on innovation, sustainable building practices, and the incorporation of ample green space.
With their Fall 2018 relocation, Aramark will occupy nearly 300,000 sf on the top five newly constructed floors as the building's anchor tenant, with other tenants occupying an additional 250,000 sf of office and retail space. Approximately 1,200 management and support associates from the company's previous 1101 Market Street and 100 Penn Square East locations will enjoy the new expansive river views and amenities that include contemporary and collaborative work spaces, and state-of-the-art dining, training, and fitness facilities. The building also features more than 8,000 sf of outdoor terrace and green space and a promenade overlooking the Schuylkill River Walk linking Chestnut and Walnut Streets.
Eric J. Foss, Aramark's Chairman, President, and Chief Executive Officer, stated in a September 2016 press release that the "new riverfront headquarters that provide our associates with a dynamic work environment and exciting amenities to enable us to continue enriching and nourishing the lives of our clients, consumers and communities we serve."
This project is being hailed as one of the largest and most visible mixed-use projects in the Philadelphia region.